All organizations that rely on cloud platforms require enhanced security that still allows team members, customers, and other stakeholders to access applications and online data from various locations. In addition, businesses need to be aware of the security risks associated with cloud computing as cloud storage and applications continue to rise.
The use of the cloud is still expanding significantly. In point of fact, Gartner predicts that public cloud end-user spending worldwide will increase by 18% to $304.9 billion in 2021.
However, some businesses still need to be convinced despite the ongoing shift to the cloud. Sixty-six percent of IT professionals cite security as their top concern when considering an enterprise cloud computing strategy.
Well, don't be overly concerned. Because the top cloud security threats that most businesses face today—as well as ways to avoid or mitigate them—will be discussed in this blog. Shall we begin? Here we go.
Related Article: How to stop DDOS Attacks on My Website
Defining the Cloud Application Security
Cloud application security stands for protecting the applications that are hosted in the cloud throughout their development cycle. It includes application-level policies, technologies, and rules to safeguard cloud-based applications from cyberattacks, maintain visibility into all cloud-based assets, and restrict access to authorized users.
Cloud application security is crucial for businesses that use collaborative web applications like Slack or Box and operate in a multi-cloud environment hosted by a third-party cloud provider like Amazon or Google.
Despite their transformational nature for the company and its workforce, these services or applications significantly expand the attack surface by providing numerous new entry points for adversaries to launch attacks on the network.

What Are Top Cloud Security Issues?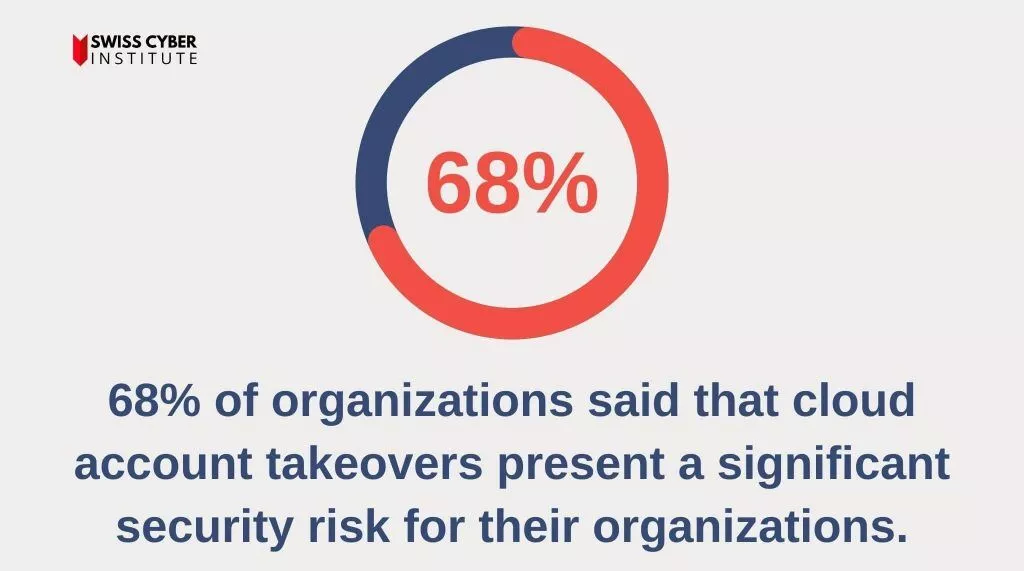 Cybersecurity professionals, particularly cloud security engineers, are tasked with resolving various cloud security issues and obstacles due to the rising demand for cloud technologies that can be accessed from various locations. Given its expanding popularity, what are the security risks associated with cloud computing? Below, we discuss the most prevalent cyber threats.

Data Breaching

A data breach occurs when confidential information belonging to your company is accessed and utilized without your knowledge or consent. It is essentially a theft, typically due to inadequate credentials or intricate accessibility systems that may grant permissions to the wrong individuals.
Sensitive information can be found in emails and internal documents that could be used to harm a company's reputation and lower its stock price. For example, businesses that store data in the cloud face a significant risk from breaches, regardless of the motivation for the theft.

How to overcome it?
Encryptions: Sensitive data can be protected before it leaves your company's premises and heads to the cloud by using encryption at the network edge.
Multi-factor Authentication: Valid credentials must be entered to access. This will mitigate the risk gradually.

DDoS Attacks
Another very common way to attack the cloud that does a lot of damage. A type of attack known as DDoS (Distributed Denial of Service) involves flooding legitimate users with malicious connection requests to prevent them from accessing online services.

Tips for Dealing with DDoS Attacks in the Cloud
Need more bandwidth on the internet connection for your business. Hackers need to do more to flood your connection with bandwidth.
Keep a backup internet connection. If the primary circuit is overloaded with requests, a backup connection with a separate pool of IP addresses provides an alternative route.
Set up WAF rules to block malicious IPs. Your WAF firewall can be set up with custom rules to monitor and block traffic based on your needs.
Protect your Online Business with Digiturunc's DDoS Protection Solution

Misconfigured Cloud Services

Because it simply results from human error, one of the most significant threats to cloud security can be avoided entirely. For example, a cloud misconfiguration occurs when a user or administrator misconfigured the security settings of a cloud platform. For example, an administrator may permit unrestricted outbound access by accident, allowing unprivileged servers and applications to communicate with one another.
According to a DivvyCloud study, the number of records exposed by cloud misconfigurations increased by 80% between 2018 and 2019.
How to Prevent This Issue?

Utilize multi-factor authentication (MFA) to lessen the likelihood of credential compromise resulting in unauthorized access.
Set up a SIEM in the cloud. A SIEM can find risky internet connections like RDP and FTP.

Malicious Insiders
One of the most common threats to cloud security involves a malicious employee or contractor gaining access to the company's cloud infrastructure to steal or destroy data.

How to Combat This?
A comprehensive access management policy that includes thorough background checks for all employees and ensures that all employees know the security policies and procedures in place is the best defense against this.

Compliance with Law and Regulation
A cloud is a potent tool that can help businesses cut costs and make their operations run more smoothly. However, in order to safeguard data and ensure compliance with legal requirements, cloud computing presents new security challenges that must be addressed.
To protect the security and integrity of their cloud-based systems, businesses must ensure data security and adhere to legal and regulatory requirements. When using cloud computing, businesses face several challenges, including malware, data breaches, and phishing.

How to Counter this Threat?

Regular security audits, up-to-date security configurations, robust authentication procedures, strong passwords, multi-factor authentication, and software and operating system updates are essential for countering these cybersecurity threats.
While cloud computing can make cyberattacks more likely, businesses that pay close attention to their security measures can stay ahead of their rivals in this changing market.

Wrapping Things Up on Cloud Security Threats
The transition to a cloud-based environment gives businesses the scalability and adaptability they need to compete in today's uncertain business environment. Also, remember that migrating to the cloud can put your business at risk for security issues if you don't use best practices.
Cloud computing has its fair share of security issues, including frequent configuration errors, identity, and access management issues, difficulties in adhering to regulations, and the need for greater system visibility. Additionally, it is challenging to locate competent specialists who comprehend cloud security to manage internal systems. Risks like cyberattacks, data loss, and insider threats can result from these issues.
Multiple cloud security threats have been listed in this blog. You will unavoidably be susceptible to some of these threats if you do not invest in the necessary resources and defenses, which is one of the recurring difficulties. Be aware of the threats and seek professional training assistance if you need more internal resources to prepare for them.