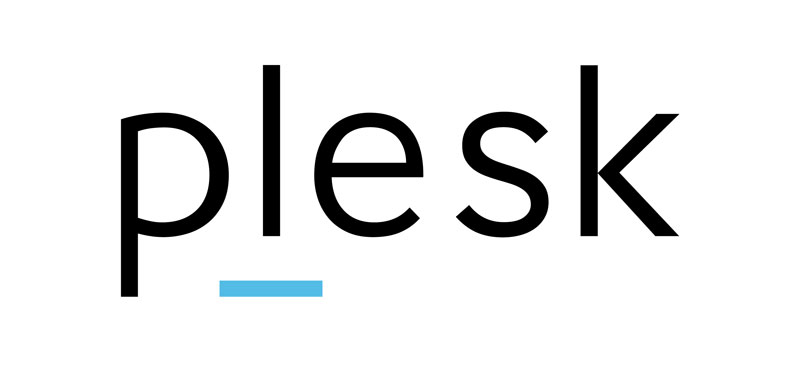 All websites require web hosting service to be accessible to users through the web. Indeed, web hosting is a necessity for any website in order to allows organizations and individuals to launch their websites on the Internet. With the needed services and technologies that web hosting provides, all websites can be viewed in the Internet.
Every website owner expects the simplest method to access and manage servers containing the websites, since direct access to the web server requires professional skill levels. Control panels are web-based graphical interfaces that allow website administrators to work with website servers without needing to command line interface.
There are lots of popular Web Server Control Panels such as cPanel, Plesk, hPanel, Direct Admin, Webmin and ISPmanager. All of these control panels have different features and designs. In this article we will explain Plesk that is the most popular and comfortable control panel provided to work with website server.
Control Panel Overview
What exactly is a control panel? A control panel is a popular hosting management tool with a graphical user interface (GUI) that is used for managing servers and hosted services. Without a graphical user interface performing many tasks related to managing web hosting plans will need to have the special development knowledge and experience. Using a Control Panel, you will be able to simply do anything involved in managing server such as upload website's files, manage domain names, install applications, manage email accounts etc.
Common Control Panel Features include:
Domain name management: managing your current domain name(s), managing your domain name privacy, setting up any subdomains, managing mail domain, etc.
Email management: create email addresses, track inbox and outbox, delete old email accounts, setup email accounts using POP3 or IMAP, enable email forwarding, managing email quotas, spam prevention.
FTP (File Transfer Protocol) management: File transfer protocol used to transfer files between computer and web server. FTP management allows you to setup FTP accounts, manage FTP quotas, manage FTP account passwords.
File management: Compress and uncompressing files, download files, upload files, renaming files and folders, removing files and folders.
Third-party tools management: Providing options to install and manage third-party applications.
Database management: MySQL, PostgreQSL, and sometimes other database management systems. Manage user database and permissions, create and delete database, etc.
Security features:  SSL certificates and permissions control to manage website access levels.
Backup management: It is incredibly important not losing all the work done on your website arising from a technical failure or website hack. So, a regular backup system is seriously recommended to restore data when needed. Most control panels provide a way to back up website and all its files.
What is Plesk Control Panel?
Plesk control panel is a popular website hosting platform with a complete set of capabilities in just one place. Plesk provides you whatever you need including technical facilities, security options and automation tools.
Plesk Control Panel Features
To manage your web hosting, Plesk gives you a lot of features and options. On the navigation bar sited on the left side you can access all of the options divided into different categories. In the following we introduce and explain some important and basic functionalities of Plesk.
Webhosting and Domain: This is where you set up and manage your websites. To start and create your website, you can upload your web content or install a web app. Using this feature, you are able to manage your domains, add new Domains, add new Subdomains and add Domain Alias to your account. By expanding this feature, lots of options needing for site and domain managing are available. These options including web hosting access, FTP access, hosting settings, php settings, IIs settings, web users, logs, etc.
Mail: Here you can manage email accounts related to your domains, create new email address, check usage state to monitor disk space used by mailboxes, remove email address.
For a new email account, you can setup a mailbox, email messages forwarding to one or multiple email addresses, email aliases that allows you to have some additional email addresses related to a main email address instead of having to create extra mailboxes, an automatic reply to each sent email to your email address.
For desired domains, you can choose to active or deactivate mail services, change webmail, manage email sent to Non-Existent users, specify limitation on the number of outgoing messages.
Applications: You can manage applications installed on your website in the section "Manage My Application". Also, by clicking on the "Featured applications" you can see a list of recommended and popular applications, and install them on your website if desired. Lots of free and commercial applications are provided for you on the section "All Available Applications", then you can view and install them on your website.
Files: File manager option allows you to upload file, create new file, create new directory, copy and move files to favorite directory, remove selected files, extract files and add file to desired archive.
Databases: You can create new databases and manage all databases belong to your website. Using Database feature, you are able to create or manage Database Users, add a user account to access database, and remove desired database user.
Backup manager option allows you to create new backup for your website, upload backup files to your server, remove backup from your server storage and setup regular scheduled backups for your website. Generally, backup files are stored on the server where the website itself exist. Storing backup files and website data in the common space storage, have a risk of losing both of them for example due to a hard disk Failure. To avoid this problem, Plesk gives you "Remote storage settings" option to configure your remote storage to store backup files.
Statistics: By statistics utility you view reports on disk space and traffic usage data, data transferred statistics and web statistics that represent the number of website visitors and which webpages are viewed.
Users: If you would like you can give access to other users to login into Plesk in order to perform some management and setup operations for your website. Using Create User Account option, you are able to define additional user accounts.
To prevent additional users from having full access to the website, you should specify different levels of access with determined functionality. So, you need to assign user role to each new account. To grant permissions, you can choose predefined user role from the list such as Accountant, Application user, Owner and Webmaster. Also, you can change them or create custom roles.
Plesk is a multi-level hosting platform Control Panel that gives developers and system administrators a vast range of features.
Plesk offers some powerful features such as self-repair tool that automate fixing popular technical errors to help your website runs smoothly. Moreover, Docker is available as a Plesk extension. Docker is a platform for distributed applications that allows running applications in containers.
Why use Plesk control Panel?
To manage your web hosting there are various options for control panel that you can use.  In the following, we present some reasons that show using Plesk control panel makes website management much easier.
Intuitive User Interface: Plesk's intuitive graphical interface is the most efficient and well-designed available control panel in terms of being easy to use, fast to work and simple to learn.
OS Agnostic: Plesk is available for both Windows and Linux (CentOS, Ubuntu, CloudLinux, etc). Generally, the number of control panels provided for Windows are very limited, and this is why Plesk is considered to be the best panel for Windows-based hosting.
Mobile Friendly: All Plesk control panel features are accessible through any devices such as smartphone and tablet as easy as desktop, so that you can change and update your website even when you are on the road. Optimized Plesk mobile app, makes it easy and useful for you to work on your website from different screen sizes and wherever you are.
Extensions: By using Extensions that are the most effective tools, you can power up the functionality of your Plesk. In the Plesk user interface, the Extensions Catalog contains various functional components that are developed by Plesk or third parties. By installing and configuring these plugins, you are able to expand your control panel, beyond what you expect.
Security: Website security is one of the most important issue for website owners to protect their websites against hackers and attacks. Plesk allows you to register for an SSL certificate to provide website encryption for security purposes. To robust website security, Plesk provides "Let's Encrypt" feature to automatically setup and update free SSL certificate on your website just by one click 
Compatibility with Third-party applications :
Considering compatibility has become a very important subject when choosing a tool for your website. The Plesk control panel guarantees compatibility across most popular third-party applications.
Customer supports :
It is quite natural that when you are working with Plesk control panel, you may encounter problems and need perfect and quick helps. Plesk help center offers technical, sales and licensing support 24/7. You can contact Plesk support agents by free phone, submitting emails, using social media resources such as Plesk Tweeter, Forum and Facebook.
In addition, Plesk provides specific resources including Plesk documentation and video tutorials and categorized technical articles to assist you to promote your knowledge of using Plesk.
When Plesk Control Panel is a Right Choice to Use ?
The Plesk control panel is a proper choice for anyone who wants an intuitive and user-friendly way to access the web server. Especially it is appropriate for Windows hosting users. Also, some Windows products like ASP.NET are not well supported by popular control panels such as cPanel.